Exclusive PlanetN Projects
Project: Master Glitch










ICQ Status


49545391 Talk to me on AIM
Contributors to the Site

CCFH
Webmaster, Glitches

Sarge
Screenshots

James Lincoln
Fan Art

Cloud Strife
Majora's Mask Glitches and Info

Dominic Brassard
Ghost Link Glitch

Rauru
Glitches

Code Gamer X
Glitches and Screenshots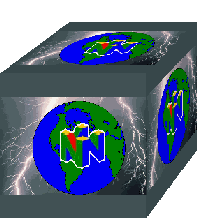 Welcome to PlanetN--your source for Zelda and other video game related topics.

Updates
11-16-00
New Majora's Mask glitches have been added. If you have any glitches please send them in.
9-29-00
I've added a couple more drawings to the fan art section. Also, the links section has been updated.
9-2-00
I added some nice artwork to the new fan art section of this site.
8-1-00
I've updated the links section and added a new glitch that allows you to view a modified version of a common cutscene on the Game Over page.
7-25-00
Some changes were made to the front page of the site. I have also compiled all you would ever need to know about all 4 phases of the Game Over sequence (3 of them playable!) and the glitches and odd effects that it can cause.
7-7-00
I've added new gaming news to my site. Click the link on the news above to get dynamic content in a ton of different categories for your site! I've also joined a link exchange program to hopefully get more hits.
7-3-00
While the main focus of this site is Zelda 64 I also post glitches I find for other games. I have found a way to get 2 to 3 second laps on Excitebike 64. Click here for full details.
6-16-00
I added a page of Rauru's glitches. There are quite a few codes on the page so it is definitely worth checking.
6-9-00
I've put some screenshots Code Gamer X and Sarge took to the Epona Location Glitches page.
6-8-00
I've added a page of Code Gamer X's glitches. If you have anything that you would like to contribute (glitches, fan art, fan fics, etc.) to this site please send it in.
6-7-00
I've changed the look of the navigation buttons, updated the Majora's Mask glitch section, and added new glitches I just found in the new Project: Epona Location Glitches section. These are some pretty strange glitches: Epona stuck in walls, behind walls, and floating in the sky! Expect more updates soon.
5-21-00
Cloud Strife has provided me with details about glitches in Majora's Mask! Many of the glitches found in the original work in Majora's Mask! Click here for full details.
5-20-00
A new project has been launched--Project: Screen Change Glitch. The glitch is pretty cool and has some unexpected results. I also added more glitches to the ccfh's codes page.
4-28-00
There are now screenshots of every step of the master glitch to help explain it better. I've also added a new glitch I found that lets you get in the bottom of the well with water still in it (half of it at least...??!!). You can find it on the Ghost-Link page. I've also added some great screenshots of Epona above Lake Hylia (great view of the lake!).
4-21-00
I've added even more awesome screenshots of my glitches! I've added a couple where you see Epona floating in the air above Zora's River. I also have one that shows Link swimming in thin air! Sarge has been taking some very impressive screenshots. You can find these new pics on the Master Glitch page and the Ghost-Link page.
4-20-00
More pics have been added to the master glitch page! They show the effects of the invisibility glitch at Lake Hylia.